Here's a new spontaneous tutorial that I just recorded
As a Coda expert for hire, I need to track my work for different clients. Obviously I do it in Coda, and I want to do it in a single doc so that I can see all the summary in one place. Today I was rebuilding it and thought it would be nice to make a template that I could copy and share privately with each of my ongoing clients, populated separately with only the data each of them can see.
Previously I showed how to build this with Zapier. This time I decided to try and build this with Cross-doc. This is tricky because when you want to import a new view and delete an old one (for the previous client), you'll lose everything you've already built on top of that imported table, such as added columns and views. In this tutorial I show how to rebuild the doc so that everything you've built is preserved, and you can swap the private pieces of data easily.
Pardon my hard accent and my #coronabeard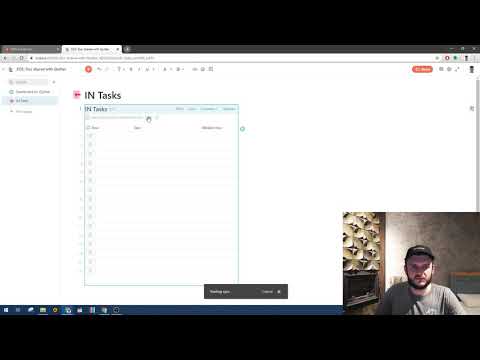 P.S. When copying a doc for another client, first delete that synced private table, then duplicate the doc, then import the new synced private table. This is so that the previous client's data is not leaked into the doc history.